Created especially for you:
New Construction, Custom Kitchen and Bath Remodels, Quality Flooring, Custom Tile and Commercial Projects.
New Construction
Start from scratch and get everything you want built to your specifications by our talented team. We have extensive first-hand experience with Sonoma County fire rebuild projects.
bath renovations
— Radiant-heated floors
— Custom walk-in showers
— Tub conversions
— Custom handicap bathrooms
— Vanity countertops and backsplashes
Quality Flooring
We specialize in vibrant flooring remodels for new and existing homes. Our massive selection of materials offers limitless possibilities. Consider natural stone for a durable, warm, and inviting atmosphere.
Commercial Projects
Looking for a company capable of manning your large commercial projects? We are a locally owned and operated business with over 25 years of professional experience in the industry. Call today.
Custom Kitchens
Whether you're looking for a small or lavish kitchen remodeling, our friendly team will guide you every step of the way. With MTG Designs, your success is guaranteed. We don't cut corners or compromise on quality.
Custom Tile Installations
Choose from stone, glass, porcelain, ceramic and clay tile. Durable tile provides years of enjoyment. We strictly follow all of the TCNA (Tile Council of North America) standards to ensure proper installation.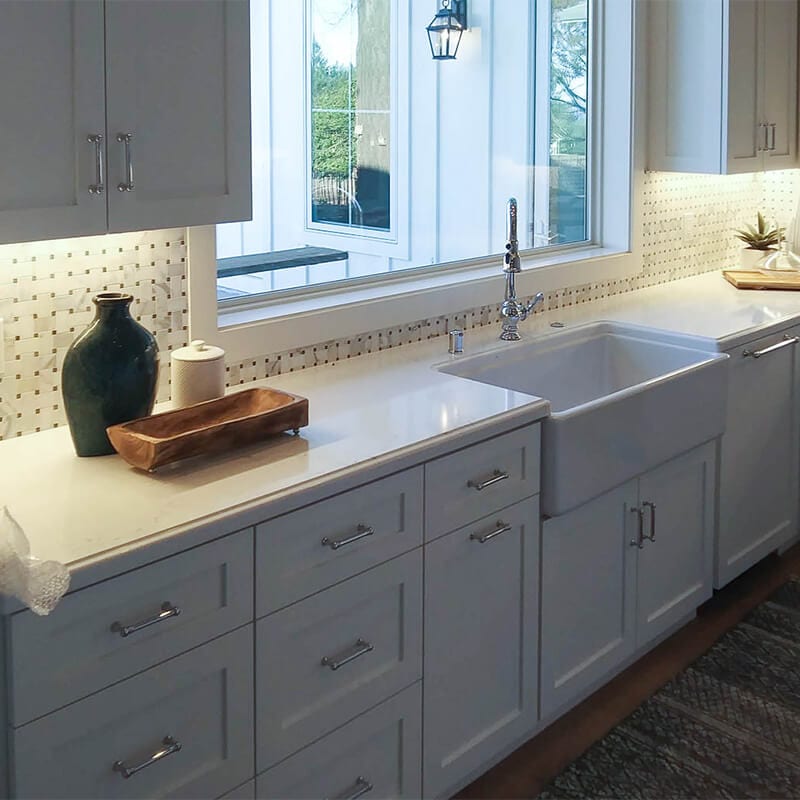 Bari and his crew are very responsive and professional. They pay special attention to detail and go the extra mile of offering tasteful solutions and alternatives to design challenges. Extra bonus that the whole crew is personable and friendly!"

— Scott & Vannesa T.
We lost our home in the 2017 fires in Santa Rosa and are finally rebuilt and in. We had the pleasure of working with Bari and his team for over a month on a large project (6,000sf home, 6 bathrooms to clean…!) His team was efficient, very knowledgeable, precise, and clean! We could not be happier with all of the work that they did for us; we actually started to look for projects for them to do to keep them in our clutches! After witnessing their work ethic, we added several tile projects. (Fireplace surround and bathroom wall floor to ceiling) They also offered creative solutions to issues when they arose. A Godsend!
Again, highly highly recommended. Very cost-effective and worth every penny. They stayed until all projects completed to our specifications and satisfaction and cleaned up everything before they left. Craftsmen like this are few and far between.
— Ellyn and Shane Ludwig – Skyfarm Drive in FountainGrove
Ihave worked with MTG on several large, custom homes, and their work has always been excellent! They are very professional and easy to work with. Their work is punctual and they are always quick to respond to any questions or concerns. I would highly recommend their services.
—Brian Cameron – Owner, Kaikaina Construction, Inc.
Iwould like to recommend Bari Mims from MTG Designs as a one-of-a-kind contractor. He was one of three contractors we interviewed to do a bathroom remodeling project. He came prepared to our first meeting and provided several suggestions to improve the design such as adding linear drainage to the shower. The tile work he did around it turned out perfect and resulted in a seamless shower floor. He also worked on a complex tile pattern for the wall behind the bathtub, and I was impressed with his precision and attention to symmetry.
Additionally, I was very impressed with his knowledge of design and his attention to detail. We had a large embedded mirror above the sink which was surrounded by a very old fashion wallpaper, the removal of it was going to add a lot to the price of the project. I wanted to add a vanity mirror on top of it, but was told by others that this was impossible without breaking the current mirror. Bari was able to find a simple and easy solution to reflect my vision and save money.
Bari and his crew are respectful and honest. He provided ongoing updates on the project and always communicated with me and my husband in a timely manner. I hope to work with him and his company on any future projects that I have in my house."
—Karyne Souza Limper
Bari and his son tiled our bathroom and kitchen. We are very pleased with his work. They were always prompt, had good suggestions, were very precise, and always meticulously cleaned up. Bari has been great to work with and we would recommend him highly."

—Jim & Teri S.
My husband and I rebuilt our Fountaingrove home after losing it in the wildfires. We hired MTG Designs to install all of our tile and stone. Bari and his crew are extremely professional, courteous and they're quality is truly outstanding. We would highly recommend MGT Designs to anyone."

—Carol C.
Bari and his son do amazing work! Listens to exactly what you want and works with you if something doesn't work out. Has many options and makes sure it's exactly what you want before moving forward. Very flexible and always answers your calls or responds very quickly if you have a missed call. Both him and his son do excellent work. Very prompt and professional. We loved all the tile work they did for our bathroom and would highly recommend them to anyone looking for clean, precise beautiful work."

—Susan Rich